Digital Marketing Services For Your Business
WHAT WE DO
We offer a variety of services
WHAT THEY SAY
What are our clients are saying about us?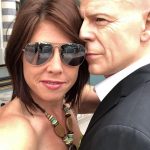 Jenn Burns
"This team has been quick, professional and affordable. He constantly surprises me with sharp new ideas for growth, marketing strategies and design. Highly recommended!"

Marcy Ling
"We have worked with Phillip for years and he has always been very professional, accessible and reasonably priced. We appreciate his creativity in offering new ideas to help our business grow. Would highly recommend."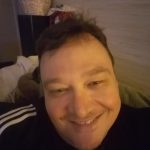 Dan Mindlin
"Phillip has a broad range of competencies from Marketing to IT Technologies and was instrumental in setting up marketing and outsourced development teams for Mindlin Consulting Group, Inc where I am president. He is always responsive, engaged and cost conscious. I highly recommend him for business development and/or web based application development projects. I consider Phillip a valued and trusted resource."

Patricia Urcuyo
"Phillip has been instrumental in the launch and growth of PaleoMD. His understanding of the market and sales strategies have helped shape our focus and core business model. Not only has his insight helped tremendously, but he always makes himself available to help brainstorm and takes initiative to problem solve. Phillip was also an invaluable resource when we needed to quickly build out our online ordering system, which he accomplished overnight. We would not have been able to quickly prove market acceptance and achieved our initial sales success without his unique combination of business and technical acumen."

Tim Perry
"In short, Phillip is the man. This guy is a geeks' geek. I first started working with Phillip on a project where my developer pulled out on me last minute, and Phillip was not only able to complete the task, he knocked it out of the park. He is not scared of taking on new technology with impossible timeframes and impossible feature requests. His skill and 'fearlessness' allowed our team to produce some ground breaking HTML5 mobile work for a major client, that was unprecedented at the time. I absolutely recommend Phillip for anyone looking to do excellent development work and to have a true "brain" on their team."

Rob Franta
"I have come to know Phillip very well and I can say his commitment to integrity and friendships is second to none. His knowledge, skills are evident when you get to know him or do any form of business with him. Phillip is the kind of person who will go 110% out of his way to make sure you get more than what you need and/or expected. Thanks for always being there Phillip..."