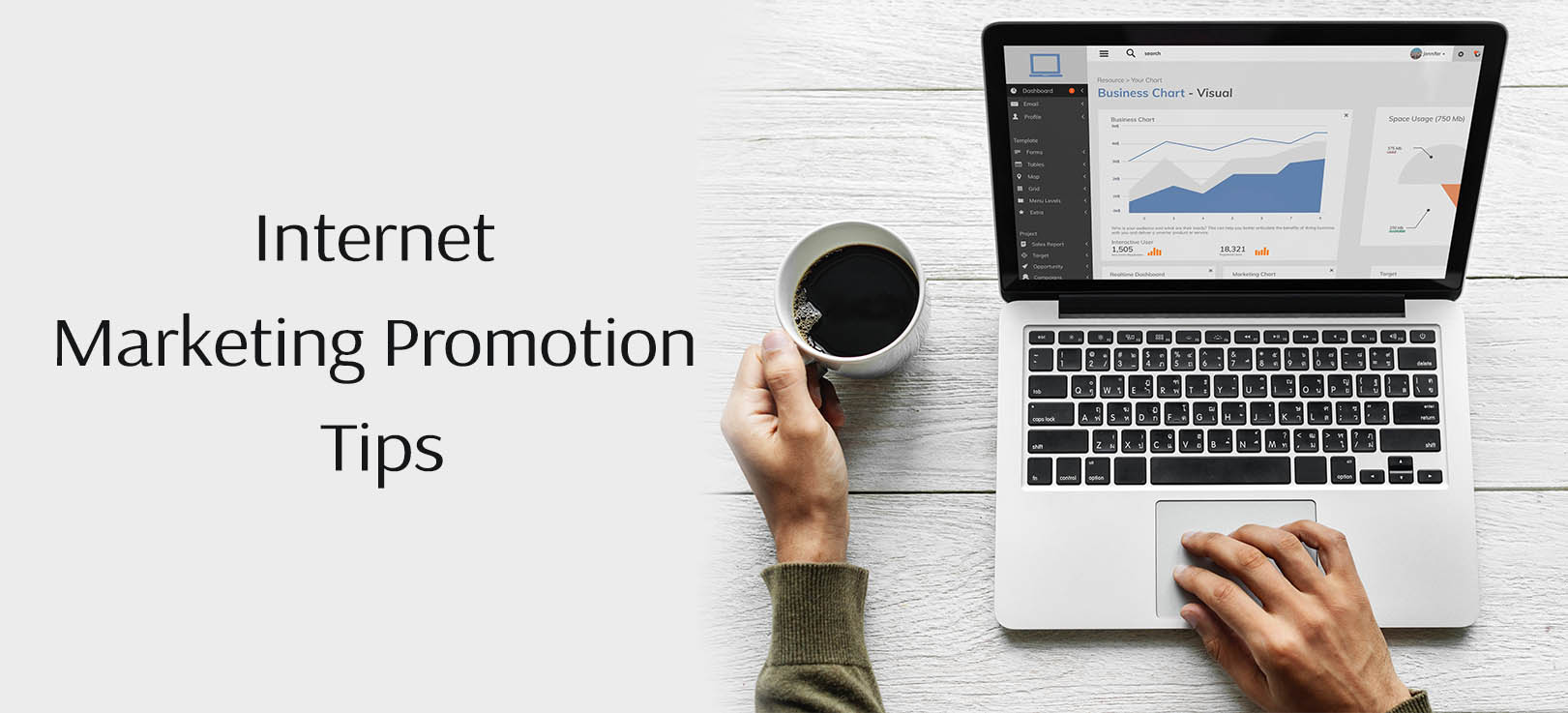 Internet marketing promotion is a lot like weight loss diets; there are so many options available, but most of them seem to be scams. One of the most used methods of increasing web site promotion is Google adwords.
This is a pay per click method of advertising that anyone can easily incorporate into their online marketing plan. When placing an online ad, you should always keep your target audience in mind. You will want to have your ads written in the language that your target audience speaks. If you are using English, then donít advertise to countries that do not have a large English speaking segment of the population.
You should also test 2 new ads at the same time. This is known as an A/B split test. Using this method, you can see which ad performs better by achieving a higher click through ratio. Continue to use the ad that performs better and get rid of the one that performed poorly. You can then write up a new ad and test it along side the one that performed the best. Continue doing this so that you can have the most powerful ad.
One of the most important things you can do in internet marketing promotion is to include your keywords in your ads. Since online ads are relatively short, you will not be able to put too many keywords in and have it still make sense. If you can fit 3 or 4 keywords in your ad then you are doing fine.
Make sure that you are using the same keywords that are being used in your web site description. The reason this works is because the keywords that you type into a search engine show up in bold in the results. Studies have shown that ads with bolded keywords in them will be clicked more often.
When writing your ad, you need to lay out what you can do for your customer. The catch is you only have a very limited space to do this in. Stay simple and do it in a couple words. If you are helping people lose weight, then simply put get slim.
If you are helping people make money, put make more money.î You can see how these simple phrases will not take up that much needed space while still informing people of what you do. Use attention grabbing words like: New, Proven, Discover, How To and etc. Use words that are a call to action. Just make sure that the words you use truly fit your site. Search engines such as Google consider the alternative to be spam.
Finally, do your best to remove stop words from your ad. These are words such as: a, an, it, in, on, and, but, if, etc. You have to make sure that every word in your ad helps you to get a click. With these and other internet marketing promotion tips at your disposal, you are sure to see an increase in the amount of traffic to your site as well as an increasing customer base.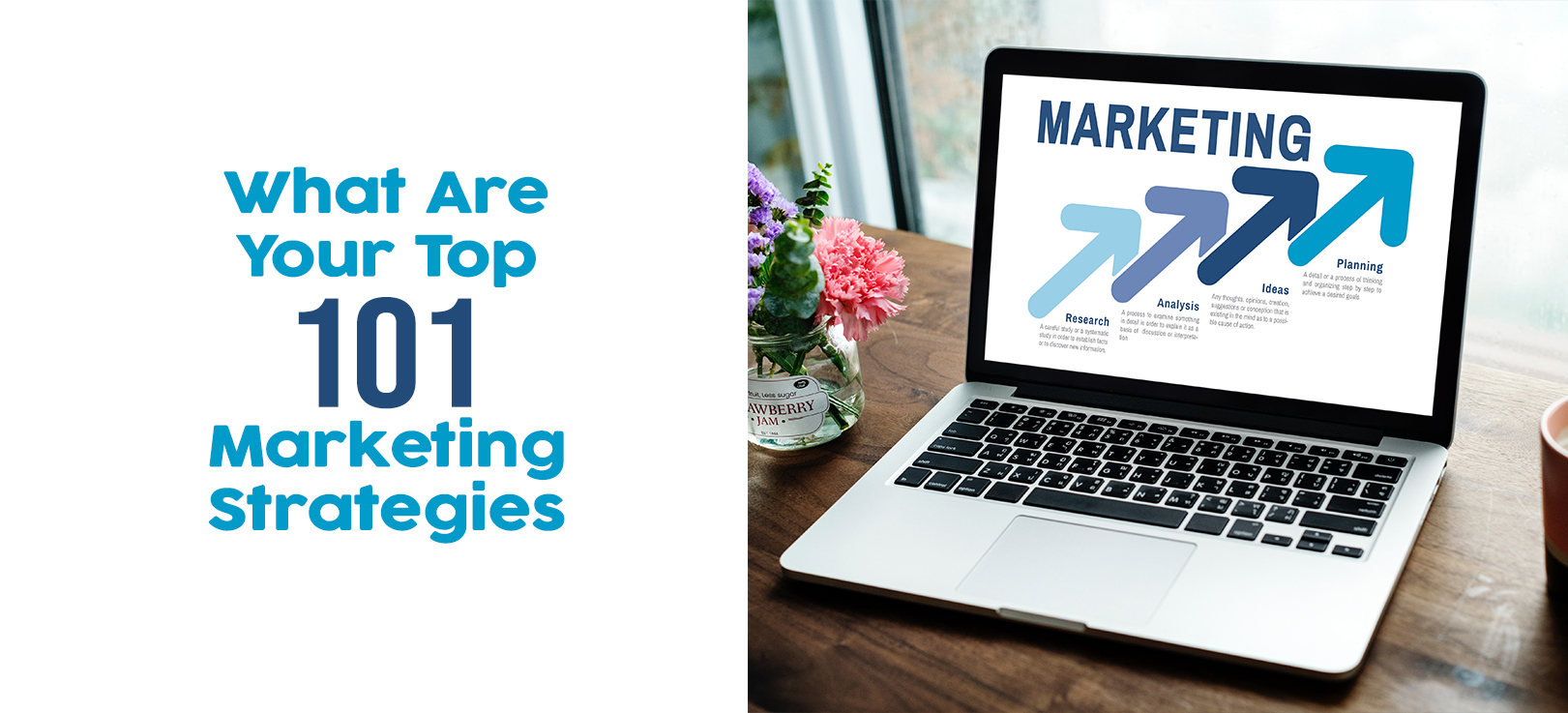 The internet is a vital part of anyone's business plan, and by utilizing the top 101 marketing strategies you are sure to increase your business. While traditional marketing is still important, online marketing has been increasing in popularity.
Therefore, the playing field has become much more competitive. If you are looking to level the playing field a bit to give yourself a chance to compete, then it is crucial for you to make use of the top 101 marketing strategies. Using these marketing strategies aggressively will without question improve your business.
There are several different methods of marketing to choose from. For example, there are some short term strategies out there that can bring you some quick results. While these strategies may be able to give you quick bursts of traffic to your site, they may not be able to do much else.
These methods are primarily short term methods that will only give you temporary results. These short term methods usually include: bulletin boards, ads, and some search engine optimization techniques.
There are also plenty of long term methods included in the top 101 marketing strategies that you should consider. These marketing techniques will usually take a bit of work and will take some time before you really see any results. They are definitely worth pursuing though as you will find that the results you receive by this method will be much longer lasting and potent.
These long term strategies are designed to bring a steady flow of traffic to your site over a long period of time. The only draw back to these methods is that they take a much longer period of time to enact than do the short term strategies. These long term methods include: article marketing, press release marketing, and opt-in mailings.
When looking at the many options available for both short term and long term marketing strategies, you will find that both free and paid options are available. The free marketing strategies will no doubt be the first to catch your eye, and there are some great ones out there, but keep in mind that the free strategies will take quite a bit of time to bring into fruition. They will also require quite a bit of work on your behalf as well, this is why paid marketing techniques are often recommended. Paid marketing techniques will get you the quickest results and you will not have to do a lot of work yourself.
If you are looking for the best results, it doesn't hurt to put both short term and long term marketing techniques to your disposal. All of the available marketing strategies can help you out by increasing your business and web traffic; so make use of each of them. There is some strong competition out there, but if you work at it, you are sure to succeed.
If you are ready to get your site in the top search engine results and have your email filled with customer orders, then it is time to put the top 101 marketing techniques to work for you.
It's time to launch your email marketing campaign; what should you know prior to setting your plan into motion? Well, before you do anything, you should first make certain that your sales staff and all sales departments are prepared to make the transactions generated by your email marketing campaign. Once you're confident your business can handle a potential influx of sales, you should follow a few regimented steps to insure you're making the most of your email marketing solutions. The below checklist will help you to determine what to do and when to do it.
Determine what day of the week to send your messages. The theories on this choice are numerous. Many experts suggest targeting individual customers over the weekend but business-to-business hopefuls on a Friday. However, a recent study indicates the best day to issue B2B email marketing messages is Monday or Tuesday. The truth is, there is no hard and fast rule for this factor. Do your own research to determine what day you think is best. Consider testing several days and determining which one gets the best response.
There are two times of day that are historically best for sending a marketing email, mid-morning and right after lunch. At these two times, people tend to be more receptive to what lands in their inbox.
After you've determined when and what time you'll be sending your marketing email, you should prepare to monitor responses. Your monitoring efforts should cover everything from replies to unsubscribes. Monitoring your responses early can help you to eliminate and even avoid certain link and spam problems.
Now it's time to deliver that email and the final step should be creating and email that is attractive, but not too spam like that customers will take time to read and find easy to navigate. An effective interface will enable you to track the results of your email campaign and move ahead as a result of that tracking.
Below you will find a summarized list derived from various email marketing experts. Take some time to review these tips and then be on your way to email marketing success.
Offer something to your customers!
In exchange for their contact info, offer your customers something in return. (i.e. a free newsletter, or seminar, or more information)
Be economical about the info you gather!
When gathering customer contact information, only ask for the information you need.
Make it easy for them to unsubscribe!
Make absolutely certain you provide a way for customers to unsubscribe from your e-mail marketing solutions campaign.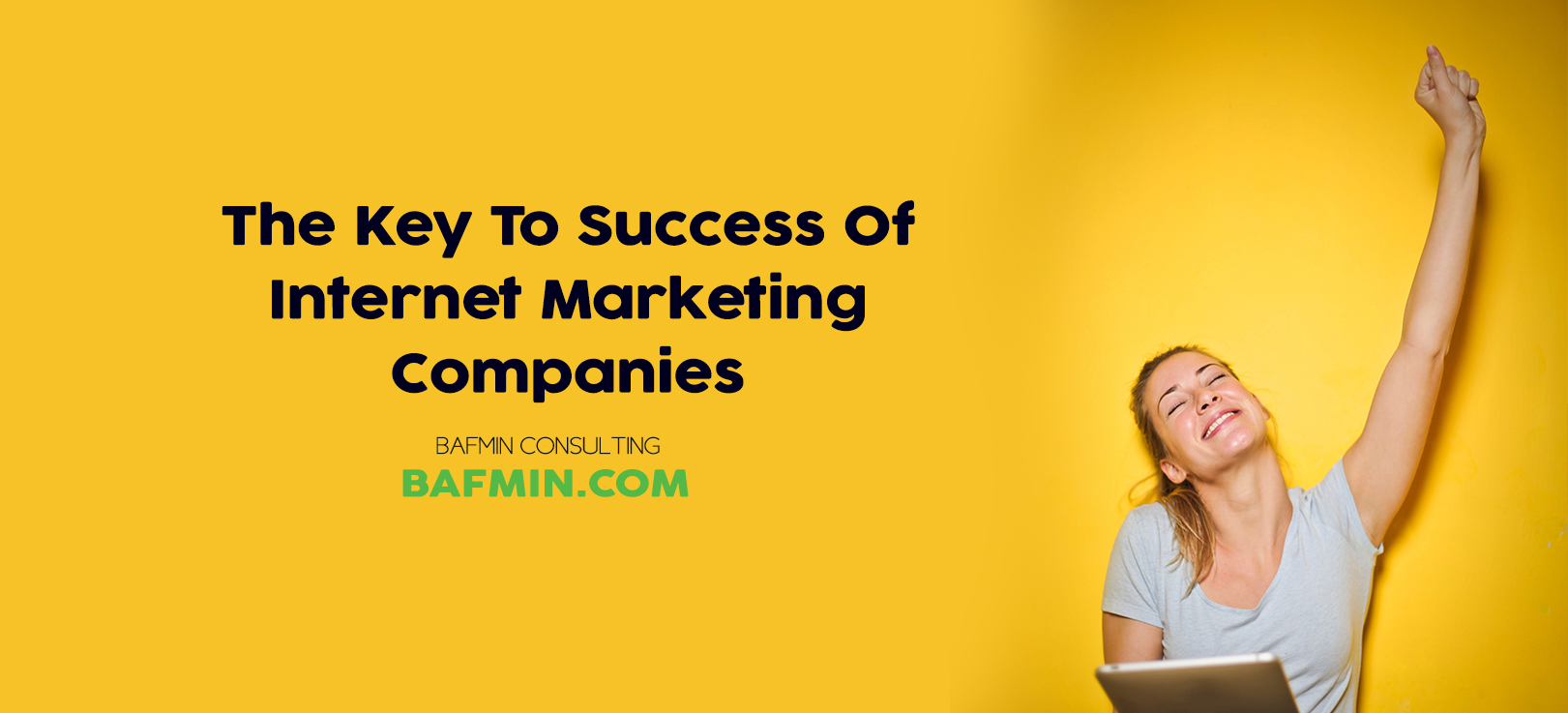 The Key To Success Of Internet Marketing Companies
If you are thinking of climbing a mountain to find a guru, fine. Do it. But don't ask for the key to success of Internet marketing companies. You don't need to climb a mountain for that, it's actually pretty simple: find the people who are looking for what you sell, or what you do.
No doubt as you were rushing off to start doing exactly that, it occurred to you that while it's a great idea, it isn't immediately obvious where to start. Well, think about it. When you want to find something, what do you do? Fire up your search engine, right? Of course you do! The key then, assuming you actually have a product or service people would want if they found you, is making yourself easy to find in search engines.
It always amazes me how difficult some companies are to find. Maybe my hobbies are obscure. Maybe hobbyists make the products I'm interested in and not people genuinely interested in having their business succeed. But really, it amazes me how often I hear about a product, search for it, can't find it, and eventually after scouring Internet forums and meandering through link after link, I find exactly what I'm looking for.
The journey's always interesting, but really, if they optimized their website so that search engines could find them, then I could find them. I might be more eager to give them my money if I didn't feel like I had to climb a mountain just to find them.
Search engine optimization (SEO) is, simply put, the process of improving your odds of people finding you through search engines. It is also the key to the success of Internet marketing companies. This typically involves choosing targeted keywords carefully. And then making sure they appear often, and in the right places, on your site.
Ideally, through various SEO techniques you can also ensure that your site will show up on
the list for most logical searches, but you can push your site toward the front of the list. The higher you are on the list, the more likely you're going to get lots of visitors. After all, what do you do when you use a search engine? Do you scour all the results up to page 20? Probably not.
As a marketing strategy, you need to consider how search algorithms work and what people search for in order to succeed with SEO. Your efforts will most likely involve more than just keywords.
They can involve the actual coding, presentation and structure of the site. It can also involve fixing problems that could prevent search engine indexing programs from spidering your site successfully. If you are not familiar with terms like spidering, you'll need to do your homework before you can hope optimize your site.
Either that or you'll need to hire someone who already knows all this stuff. Beware of trying to fool the search engines, however. Most search engines are sophisticated enough to filter out the obvious attempts at spamming the search engine with junk hits just to get your site up there.
It's tricky, but learn about SEO. It is the key to the success of internet marketing companies.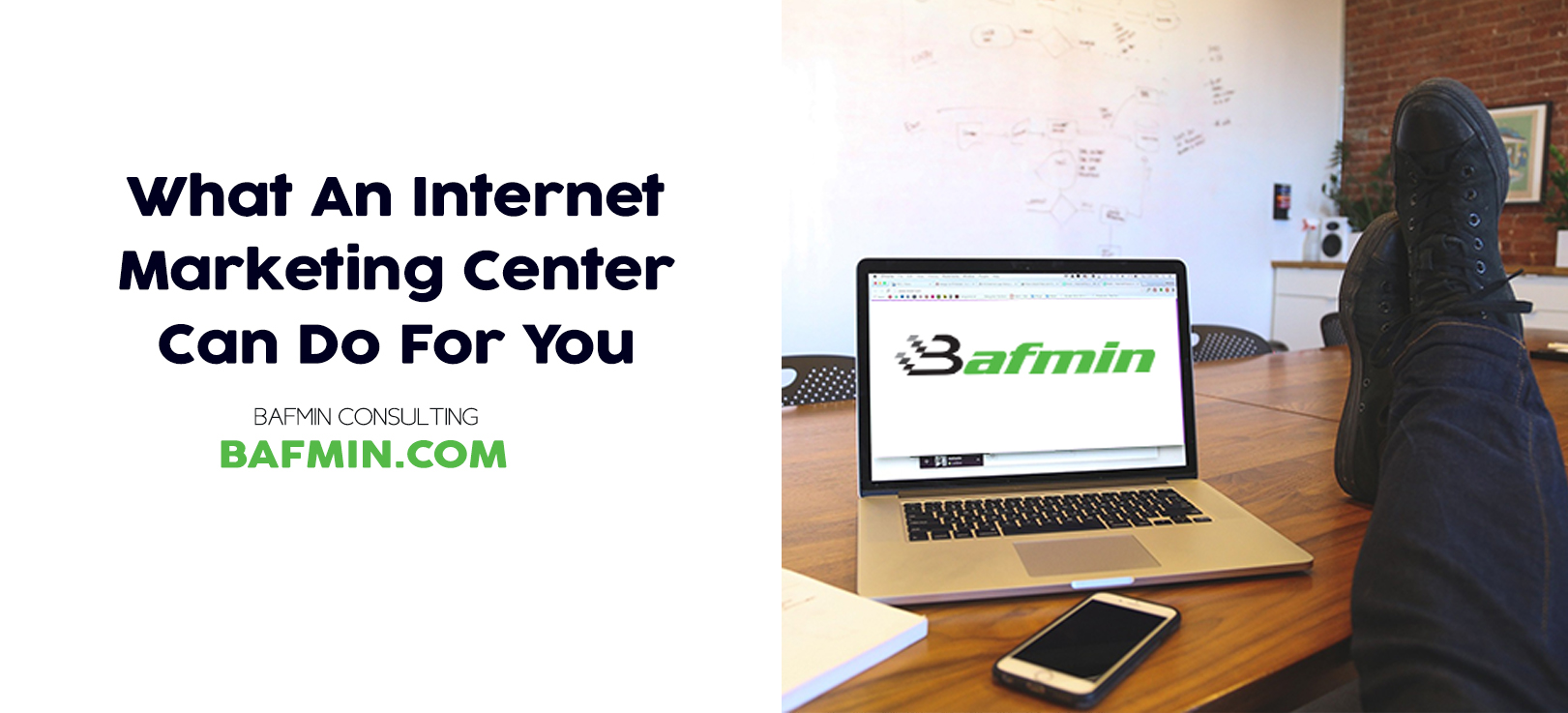 What An Internet Marketing Center Can Do For You
Internet marketing centers are basically consultants and clearinghouses of marketing information on the Internet. They test, develop and forecast what tools and resources will be needed for small and medium sized businesses to successfully market themselves on the Internet.
Starting an online business? You need more than just a website to succeed. You need a plan. You need strategies for driving potential customers to your site. You need a site designed to sell effectively. You need strategies to convert site traffic into money in the bank. An Internet marketing center is a valuable resource you can use to successfully start, build and grow your own online business on a small budget.
Internet marketing centers vary in scope and purpose. Some provide free information and articles. Some are consulting firms you can hire to help you build your online business. Others have dodgy looking websites guaranteeing you wealth, fame and power almost over night. Needless to say, evaluate them carefully, and use common sense. Business on the Internet is still business, and there's no magic secret to easy success.
Many Internet marketing centers focus on particular types of business. For example, some advise lawyers, some advise manufacturers of after-market parts for motorcycles, and everything in between. Many sites advise entrepreneurs providing services, rather than goods.
Are you an eBayer? eBay has become a way for small retail businesses to generate big money. More than 2 million people scour eBay every day looking for stuff to buy. It's the most visited e-commerce site on the whole Internet. In fact, approximately 1/3 of all US Internet users visit eBay. Internet marketing centers are sites where you can learn strategies for growing a real business on eBay.
Before you consult a site for the specific type of business you plan to start, it may be advisable to learn more about marketing on the Internet. There are many excellent websites full of free articles on marketing on the Internet. Some also provide broader background information about marketing, in case you did not happen to go to business school. Even if you are planning on hiring one of the consulting firm styles Internet marketing centers to help you build your online business, it is sensible to book up on the basic principles before you do.
The consulting firm style internet marketing centers can help you develop, step by step, practical, cost-effective strategies to build your business, no matter how small you are starting out. Even home-based businesses might consider using their services to develop profitable strategies. They often provide training services as well as hands-on, individual counseling. Some even develop custom software to aid you in your Internet marketing endeavors.
There are many types of Internet marketing center. Some are free clearinghouses of general marketing information. Others provide consulting services to your business. Some of these firms are surprisingly affordable. No matter how small your business, even if you're working from your garage, they may be able to help you grow a profitable business. Use your judgment and beware of scammers, and your business can benefit from the information and services provided by internet marketing centers.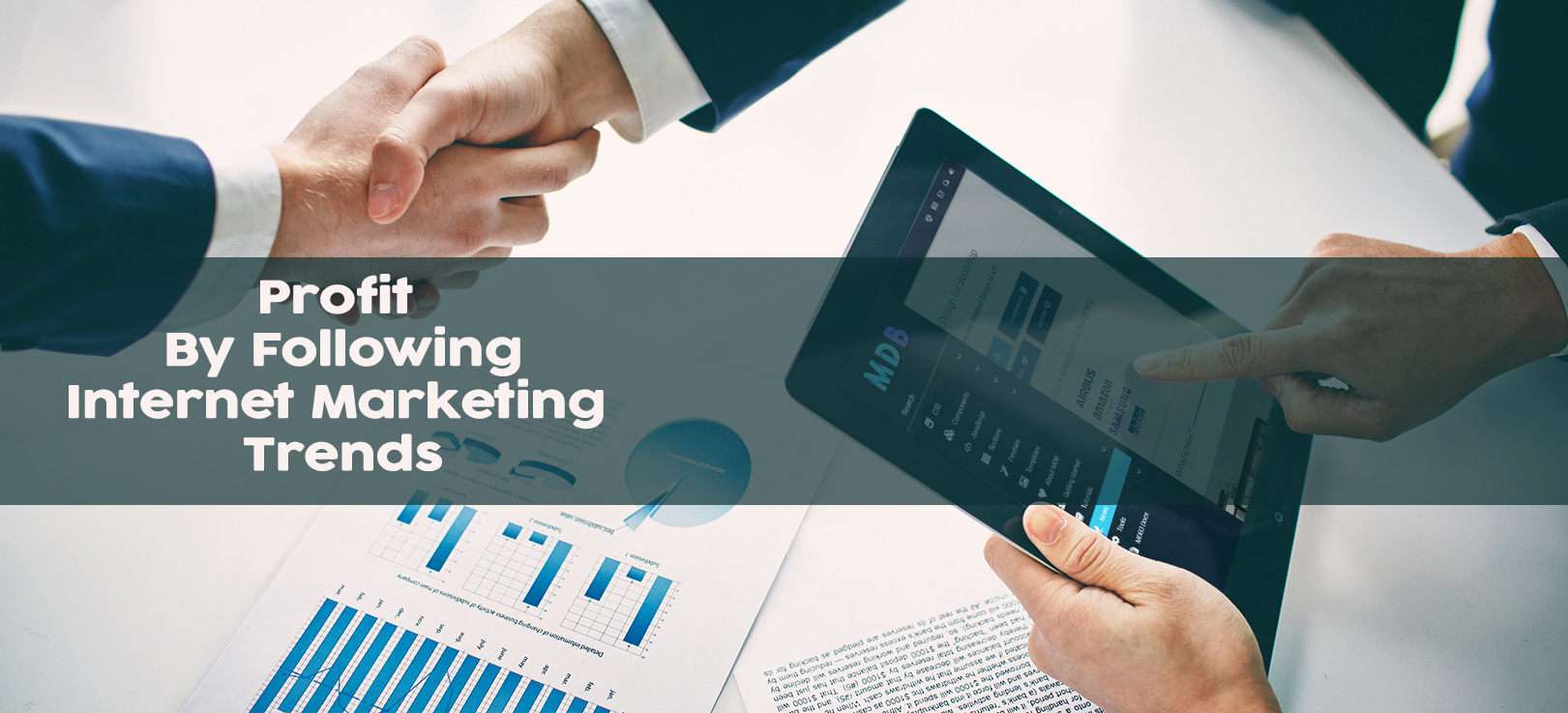 Profit By Following Internet Marketing Trends
Just like physical advertising has trends, there are internet marketing trends that can, if taken advantage of, make you hundreds of dollars and really up your customer base. But just like real world trends, if you don't jump on these online trends quickly enough, you'll find yourself left behind.
One of the biggest marketing trends going on right now involved social networks like Instagram, Twitter, and Facebook.. These networks are all fairly similar; users sign up for a free profile and can post information about themselves, their likes, what they do for a living, etc. Most let users also post pictures and videos. Once they've made their profile, they can search for other people and add them as their friends.
The whole point of these networking sites is to get in contact with friends, family, and, sometimes, total strangers. It's the total stranger's part that really interests us. By creating a profile for your business and adding people as your friends, you can get the word out there to millions.
Some of these sites even include special profiles for bands, authors, and filmmakers. This makes it even easier for people to find your profile and add you as their friend. It's great when people add you, but when you invite people to be your friend, beware of looking like spam. There are enough fake spam profiles on these sites that they've all cracked down on people sending out mass invites. Be sure the people you invite want to see what you have to offer.
Another of the internet marketing trends is the use of keywords. Search engine optimization, or SEO, is something everyone wants these days. It involves using keywords, or words that describe your site and your products/services, a certain number of times on your website and in your site's titles and metadata.
By using these keywords so often, your site will be much more appealing to search engines like Google and Yahoo. The theory here is that if your site is listed on the first page of search results, you'll get more views and more business than if your page was listed on the third or fourth page. Of course, this isn't always true. If your page doesn't include what the user is looking for, they are not going to buy anything from you. Still, there is merit to the part of the theory that says you'll get more traffic.
You can optimize your website yourself after studying a bit about SEO, but there are many companies out there ready to do it for you. Be careful here: you don't want someone writing text for your page that is nothing but keywords. If your page doesn't sound natural to a human reader, chances are they will pass it by in favor of one that does.
Taking advantage of both social networks and SEO practices can result in your website getting many more hits. While, as stated earlier, hits don't always convert over to dollars, it is important to get people to your website. Following these internet marketing trends is one way to up your hits which, in turn, often does result in more business.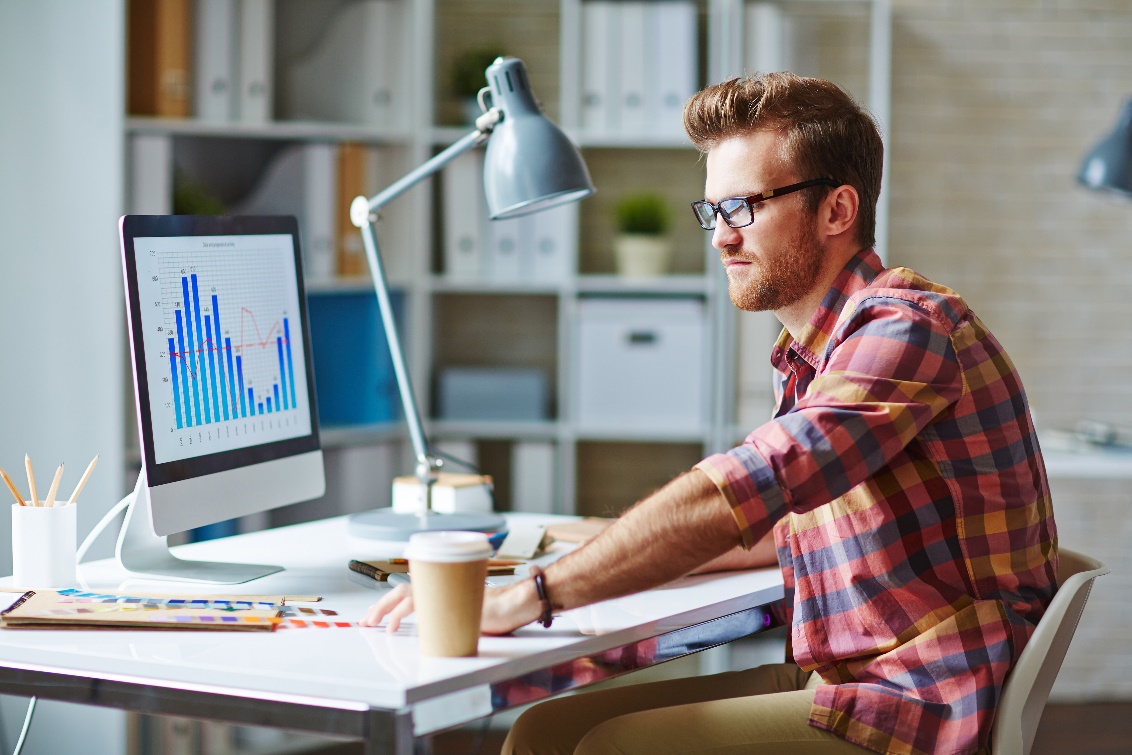 Why Small Businesses Need Digital Marketing
As a small business, it is more crucial now than ever before to ensure that your marketing strategy evolves with the times so you don't get left behind. Everything and everyone is going digital, which means if you don't cater for this new tech savvy audience you are going to fall behind your competitors and lose a lot of potential business.
Many small to medium businesses have avoided going digital due to lack of knowledge or understanding of the steps they need to take to truly integrate their online and offline presence. The Internet isn't going anywhere and as more consumers opt to buy and research online rather than in physical stores, your options are limited. You simply cannot ignore going digital if you want to compete and build a future for your brand.
Why Your Business Needs Digital Marketing
1. Profitable
Contrary to other marketing methods, digital marketing is usually a fixed price service provided by an agency. Due to this, it is an extremely profitable technique as you will always pay the same monthly charge no matter how much profit you earn. Digital marketing strategies can be set up especially for your business so that your business goals, budget and ad spend is all taken into account. Digital marketing also provides a brilliant ROI compared to more traditional marketing avenues such as radio and print advertising that cannot be accurately tracked.
2. Proven
Businesses all over the globe have recognised digital marketing as something that they need to invest in order to make the most of their website. You could have the most visually appealing website of them all, but if your digital marketing is poor or non-existent then no one will even see it! Digital marketing is proven to work, just check out some case studies of small businesses just like yours.
3. Visibility vs Being Invisible
The truth is, without a digital marketing campaign to boost your visibility online, the likelihood of your website succeeding over your competitors is very slim. Digital marketing is the difference between being found online and being invisible to online consumers. Whilst marketing strategies such as email marketing can deliver moderate amounts of traffic, they do not compare to the consistency and unbeatable ROI of digital marketing.
4. Go Mobile
Mobile phones have taken the world by storm and have changed the scene for business as well as entertainment. You only have to open your eyes to your surroundings to see that mobile phones are becoming more and more popular with consumers. The number of searches from mobile devices has overtaken the number of searches made from desktop computers, proving that being optimised for mobile devices has never been more important as if your website (or lack of website) is poor, consumers will look elsewhere.
5. Competitors
If your competitors have already adapted to the digital era and rank above you in the Google search results, this is surely further proof that doing nothing isn't going to help you succeed? Ranking at positions 1-3, the positions with the most visibility and clicks, can be difficult – but not impossible.
6. Trust The Numbers
Did you know that a website that ranks in the top 3 positions in Google can get up to 33% of all clicks for that search? The boost in traffic and sales will surely justify the spend for a digital marketing strategy.